Its a pleasure to announce the new CA meeting starting December 7th in San Jose, California. Welcome to The Downtown Recovery Group. In person, every Tuesday at 7pm at the First United Methodist Church, 24 North 5th Street, San Jose.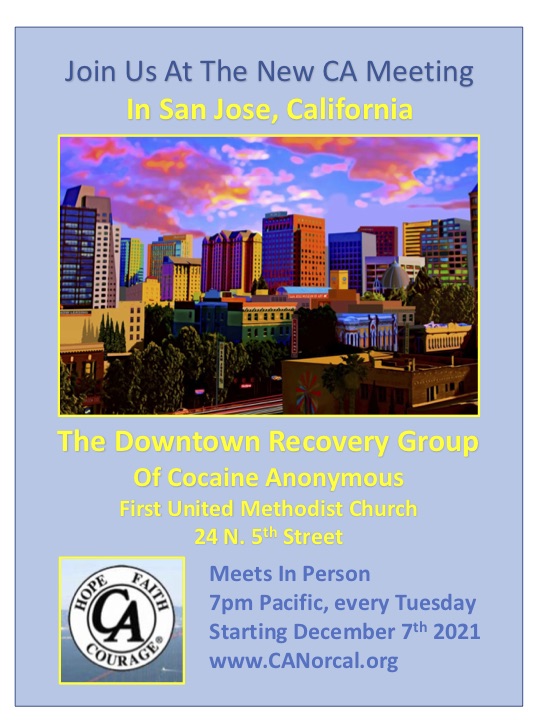 ---
Monday
7:30 PM San Jose
'Hope Faith and Courage'
First Christian Church
80 South 5th Street
---
Thursday
5:30-6:30pm San Jose
New Women's Meeting of Cocaine Anonymous
80 S. 5th. St.
---
Friday
11:00 AM San Jose
'Hope Faith and Courage'
Big Book Study
First Christian Church
80 South 5th Street
6:30 -7:30 PM Mountain View
Power over Powder
Mtg  ID  895 5286 1375
Password 5551212
---
Sunday
6:00 PM San Jose
'East Side Recovery Group'
La Trinidad United Methodist Church
370 South King Road